Description
HP H300 Gaming Headset Surround Sound Stereo Headphones
3.5mm plug + USB color light effect
Compatible computers, laptops and other devices with 3.5mm audio output
Lightweight design, self-adjusting strap head and breathable pillows
Full-size headphones with stereoscopic 3D surround sound allow you to immerse yourself in the game for longer.
Clear Audio and Mic:
Flexible, easy-to-use microphone for unparalleled sound clarity The volume control is a wheel on the back of the left ear of the headset.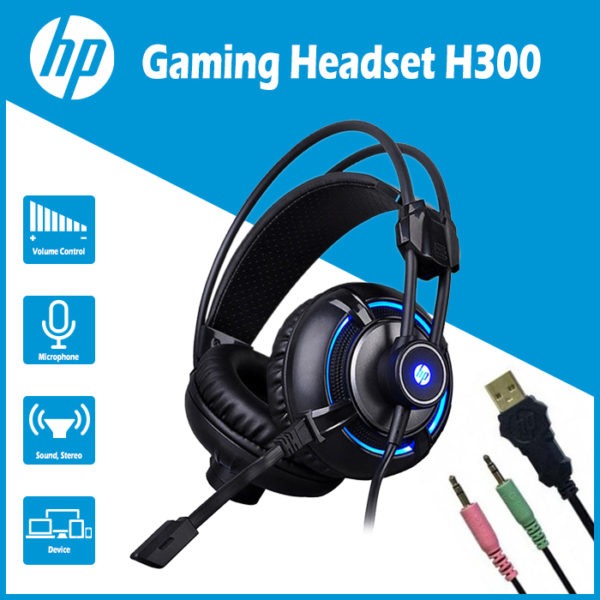 Perfect for Gaming:
3.5mm headphone jack + USB color light compatible PC laptops Other devices with 3.5mm audio jack Lightweight design Self-adjusting headphone and breathable headphones Three surround sound with headphone dimensions I gave myself a long time in the game.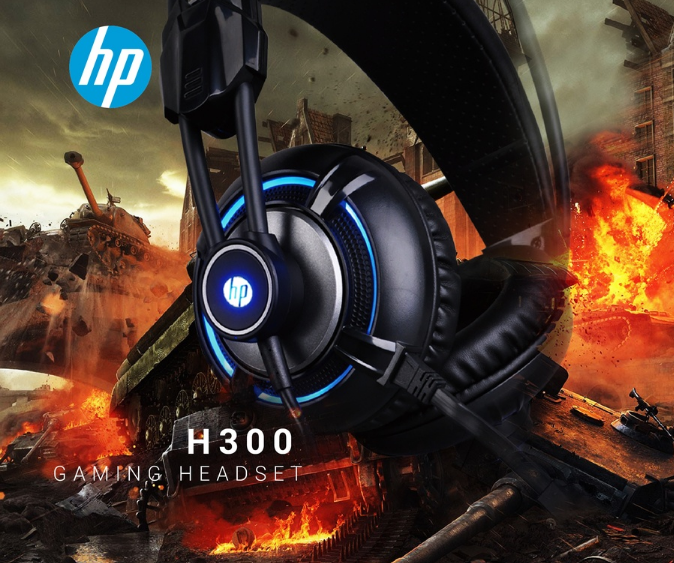 Kufje GAMING LEDB  Mic HP H300:
The built-in microphone in the headset transmits high quality messages with amazing volume reduction function and eliminates noise by picking up sensitive sounds, allowing you to send or receive messages while playing. Flexible long microphone design, very convenient to adjust the angle of the microphone.
Convenient control:
Flexible microphone for outstanding voice clarity The volume control is the wheel behind the left ear of the earpiece.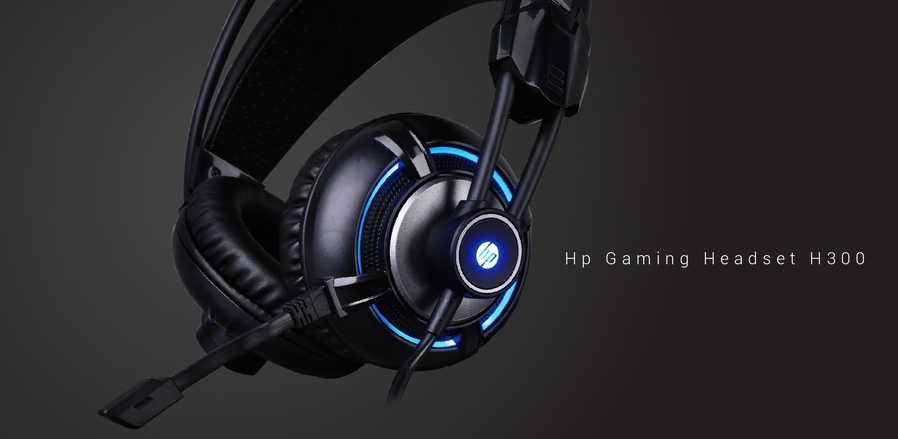 3.5mm plug + USB color light effect
Compatible computers, laptops and other devices
Lightweight design, self-adjusting strap head
Full-size headphones with stereoscopic 3D surround sound
HP H300 Gaming Headset